10/03/2022


Unconventional Still Life
Ongoing︎

2022 Mar 10 - Apr 16
NP ArtLab, Padua IT.
Curated by Neri Pagnan.

Comunicato Stampa︎︎︎

Press:
︎︎︎ artslife.com: La natura morta in chiave non convenzionale. Generazioni in dialogo per NP ArtLab
︎︎︎ www.exibart.com: A Padova apre NP ArtLab, nuovo spazio per l'arte contemporanea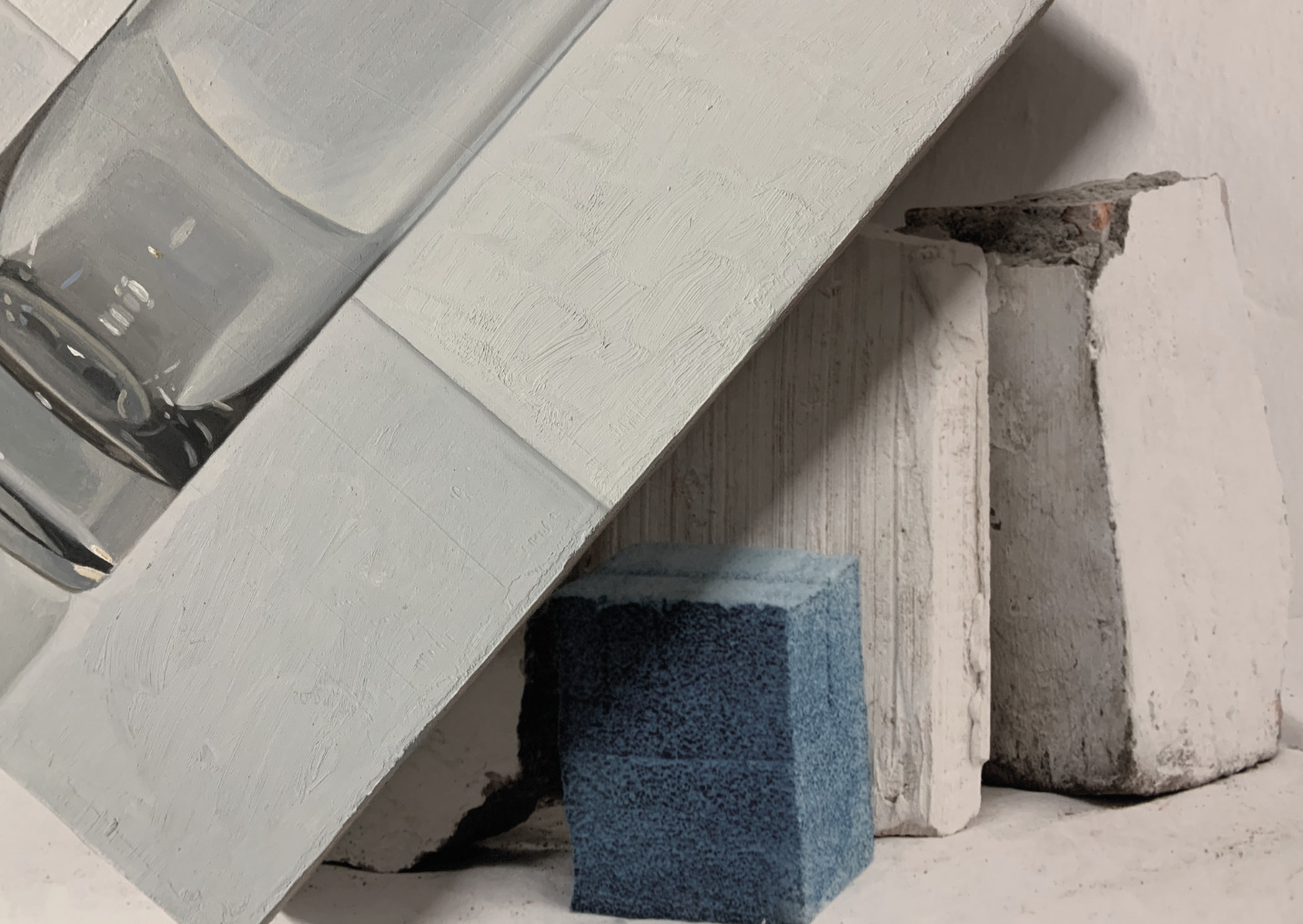 ---
27/01/2022


Venice Time Case


2022 Jan 27 – Mar 5
Galerie Italienne, Paris FR.
Curated by Luca Massimo Barbero.



Press:
︎︎︎ www.ilgiornaledellarte.com: Pittori in valigia, in viaggio da Venezia verso Parigi



---
29/10/2021



Venice Time Case
2021 Oct 29 - Nov 26

Tommaso Calabro Gallery
, Milan IT.
Curated by Luca Massimo Barbero.
Catalogue:
︎here
Press:
︎︎︎ artslife.com: A Milano in scena Venice Time Case: dalla laguna con amore (e tanta bella pittura)
︎︎︎ www.untitledv.com: Venice Time Case Galleria Tommaso Calabro
︎︎︎ www.artribune.com: CS Venice Time Case
︎︎︎ segnonline.it: Venice Time Case
︎︎︎ myartguides.com: 50 emerging artists for Venice Time Case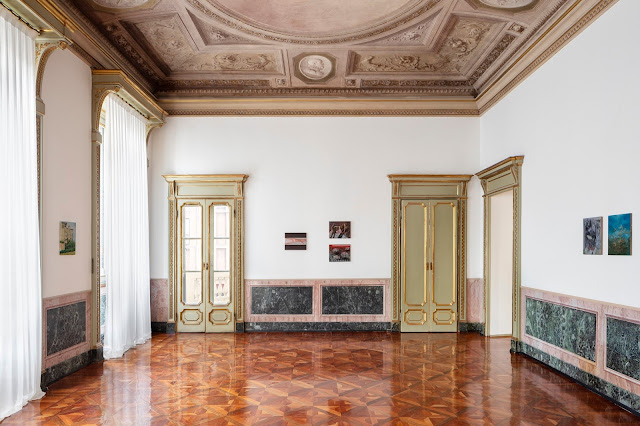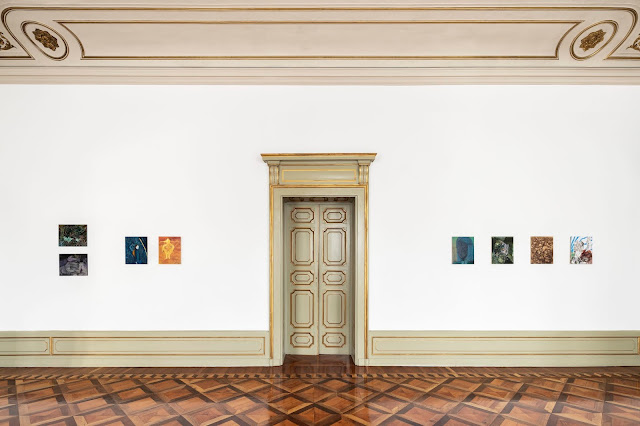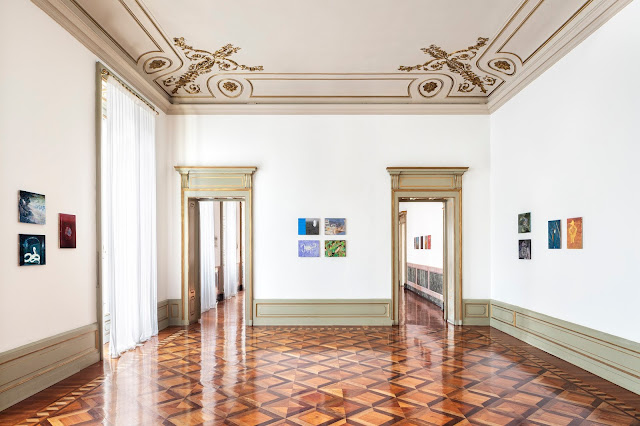 Photo credits: Riccardo Gasperoni
---
12/11/2021


Walkin' Vias

2021 November 12
Kadabra studio
, Mestre, Venice IT.
Curated by Cescot Veneto and Venice Independent Art Scene, in collaboration with
zolforosso
and
Casablanca studio
.
An unprecedented itinerary in the form of a studio-visit, which invites participants to immerse themselves in the four independent spaces. Here, over thirty young contemporary artists live and work. During the visit it's possible to visit the exhibition spread in the studios of Kadabra, Zolforosso, Casablanca, Condominio Cappuccina, dialogue with the artists and analyze their research.
The curator Maria Chiara Valacchi, flanked by Eleonora Ambrosini, conducts the studio-visit and accompanies the participants.
Flyer by Cremino studio
---
30/08/2021


G21 - What The F%$k Is Prosperity?


2021 Aug 30 - Sep 30
Marco Polo library, Venice IT.
Curated by the Venice School for Curatorial Studies.

Itinerant and interactive exhibition, more about the project:︎here


"Stemming from the name of this years' G20* summit, G21 presents a public and interactive exhibition taking place throughout the city of Venice, pushing the G20 conversation a step further by adding one more crucial voice to the discussion via the arts: The People.
Concentrating on the final G20 pillar, Prosperity, this exhibition poses an examination onthe idea of the term and what it means to the members of this prestigious event, as well as the people of Venice along side the leaders in artistic expression who have documented the progression of the world throughout time – Artists.
The +1 algorithm of the title not only adds a seat to the deciding table, but it also puts an emphasis on inclusion and equality assuring that the goal of true prosperity is achieved by everyone being represented, pro-moting the action of adding to the quality of all life, instead of the action of dividing to only benefit a few."
(Text by the Venice School for Curatorial Studies)


Press:
︎︎︎ zero.eu/it: L'arte che prospera nei luoghi (e aggiunge un posto al G20)
︎︎︎ rhizome.org: G21 is the new project curated by the fellows of the international program of School for Curatorial Studies Venice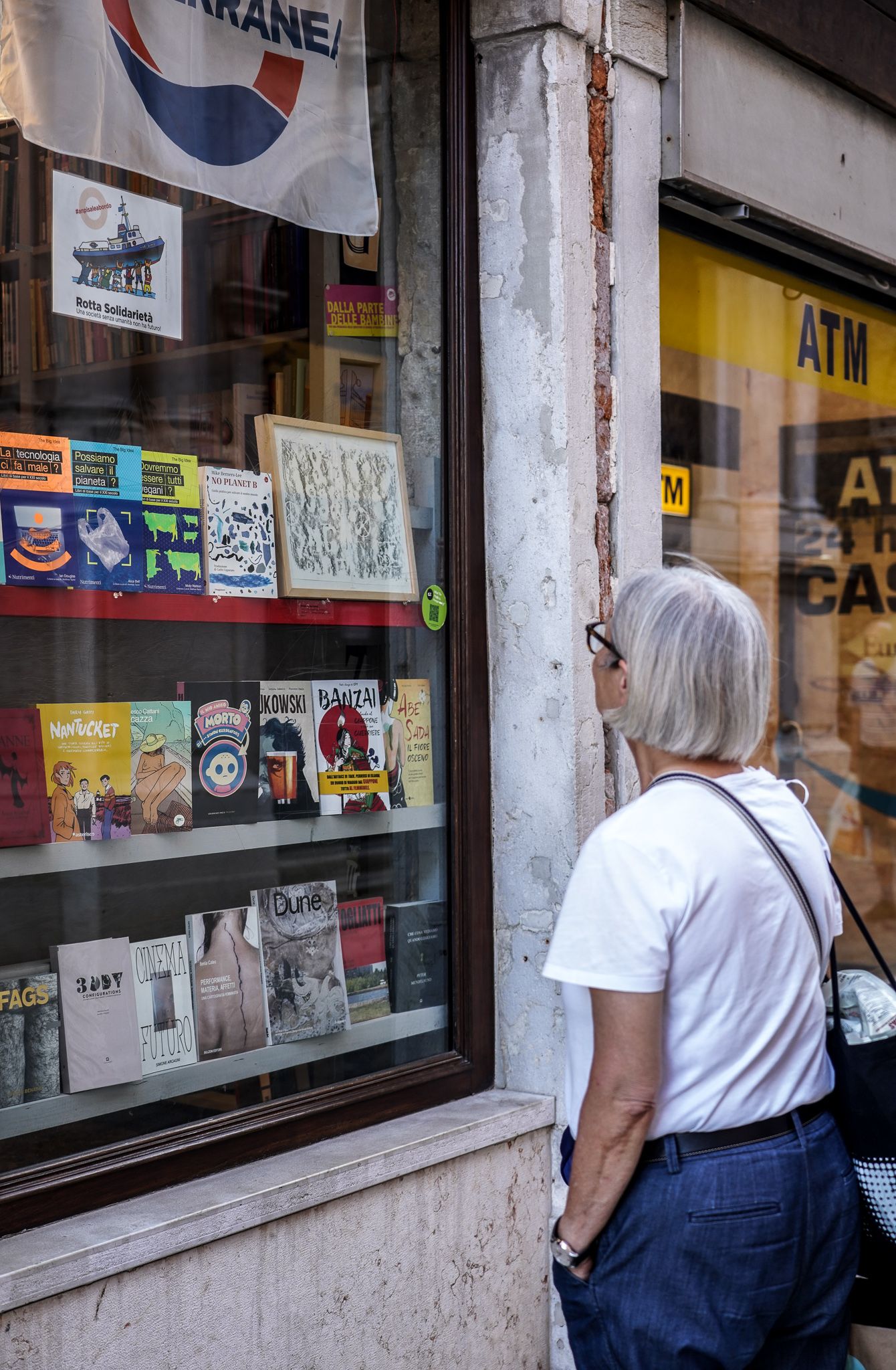 ---
05/06/2021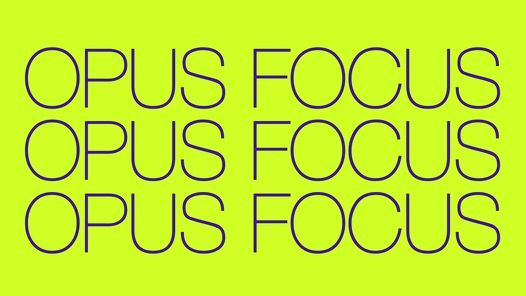 ---
22/05/2021


Ve(r)nice
2021 May 22 - 23 - 24
Kadabra studio, Mestre, Venice IT.
In collaboration with Casablanca Studio, zolforosso and Venice Independent Art Scene.


Photo credits: Giorgia Agnese Cereda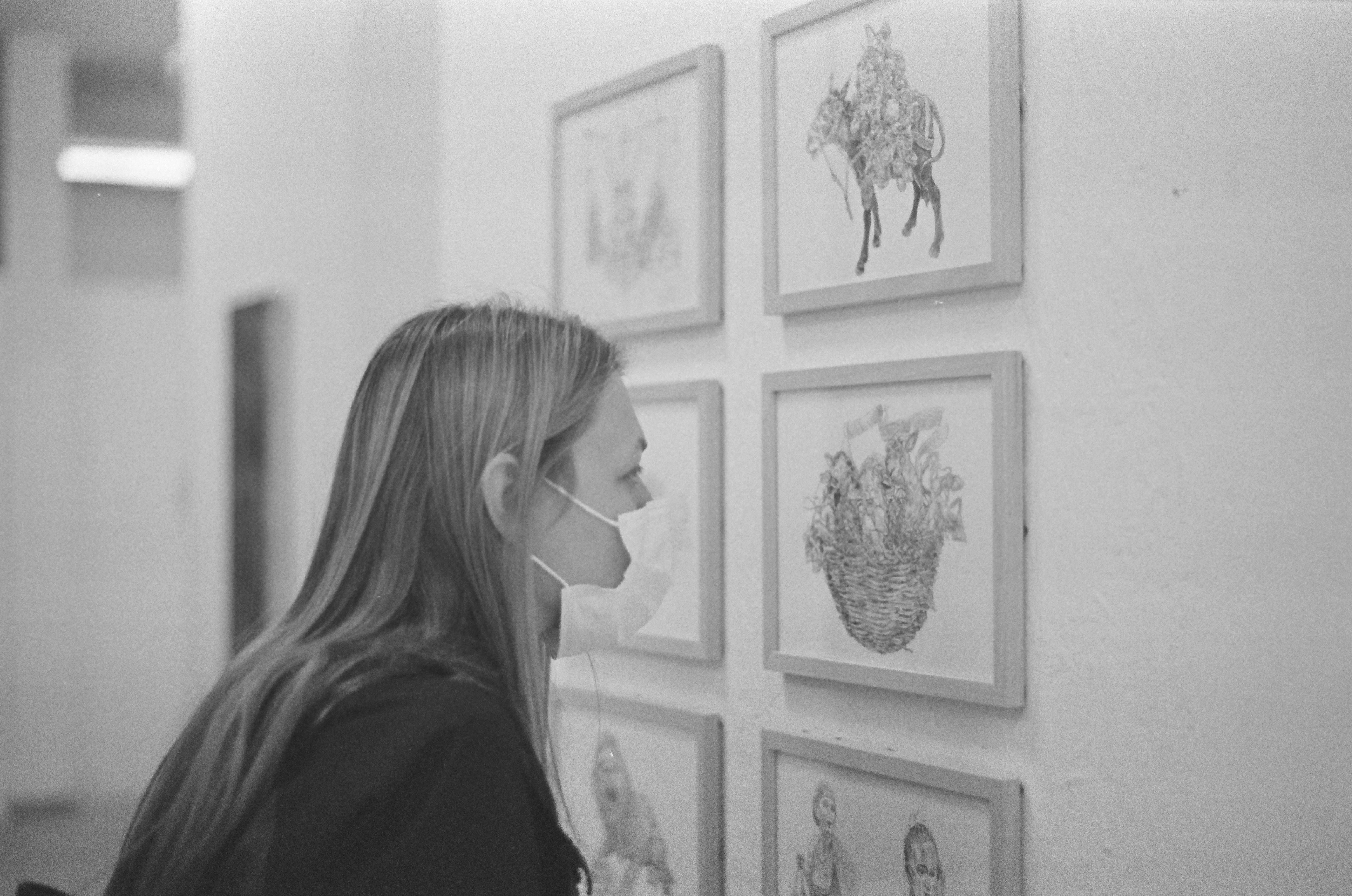 ---
21/05/2021
Unlikely

2021 May 21 - June 15

Palazzo Malipiero, Venice IT.

Curated by the School for Curatorial Studies Venice.

More about the exhibition

︎here What does "unlikely" mean? It is what we believe almost impossible to happen, until it takes place. Yet, such events occur all the time. There are some phenomena, classified as unlikely, that affect the entire planet; still, although they concern each one of us, they are ignored because of their rarity. This exhibition aims at affording an accurate analysis of those risks that, while seemingly improbable and remote, constantly permeate our present. Everything is observed through the eyes of art, which has the power of making visible that which is invisible.

(Text by the

Venice School for Curatorial Studies

)

Press:

︎︎︎ www.art-vibes.com: Unlikely - School for Curatorial Studies Venice
︎︎︎ www.arte.it: Unlikely ︎︎︎ segnonline.it: UNLIKELY | School for Curatorial Studies Venice ︎︎︎ myartguides.com/exhibitions/venice/unlikely
---
25/09/2020


Whatever it takes

2020 Sep 25 - Oct 2
A plus A Gallery, Venice IT.
Curated by the School for Curatorial Studies Venice.
More about the project
︎here
A three-day barter market, where money is completely banned and replaced by objects, time and skills. These will be the only forms of exchange accepted to obtain the works exhibited by the artists, who are the project's main focus.
The event, conceived in January 2020 before the pandemic, excludes the use of any currency to make evident what became clear to many of us during the months of the lockdown: the true essence of our economies derive from a series of concrete needs and from real interdependence between people.
Press:
Rassegna stampa (IT)
---
08/09/2020
---
02/02/2020



2020 Feb 2 - Mar 8
San Marco Gallery, Fondazione Bevilacqua La Masa, Venice IT.
Curated by Stefano Coletto.


---
09/11/2019
Tutti la chiamano la casa delle ragazze
---
13/09/2019
Fili contati
Innesti telemetrici III
2019 September 13 - 29

Associazione Meta Forte, Venice IT.
Collective exhibition, curated by Clelia Cadamuro.
Photo credits: Clelia Cadamuro.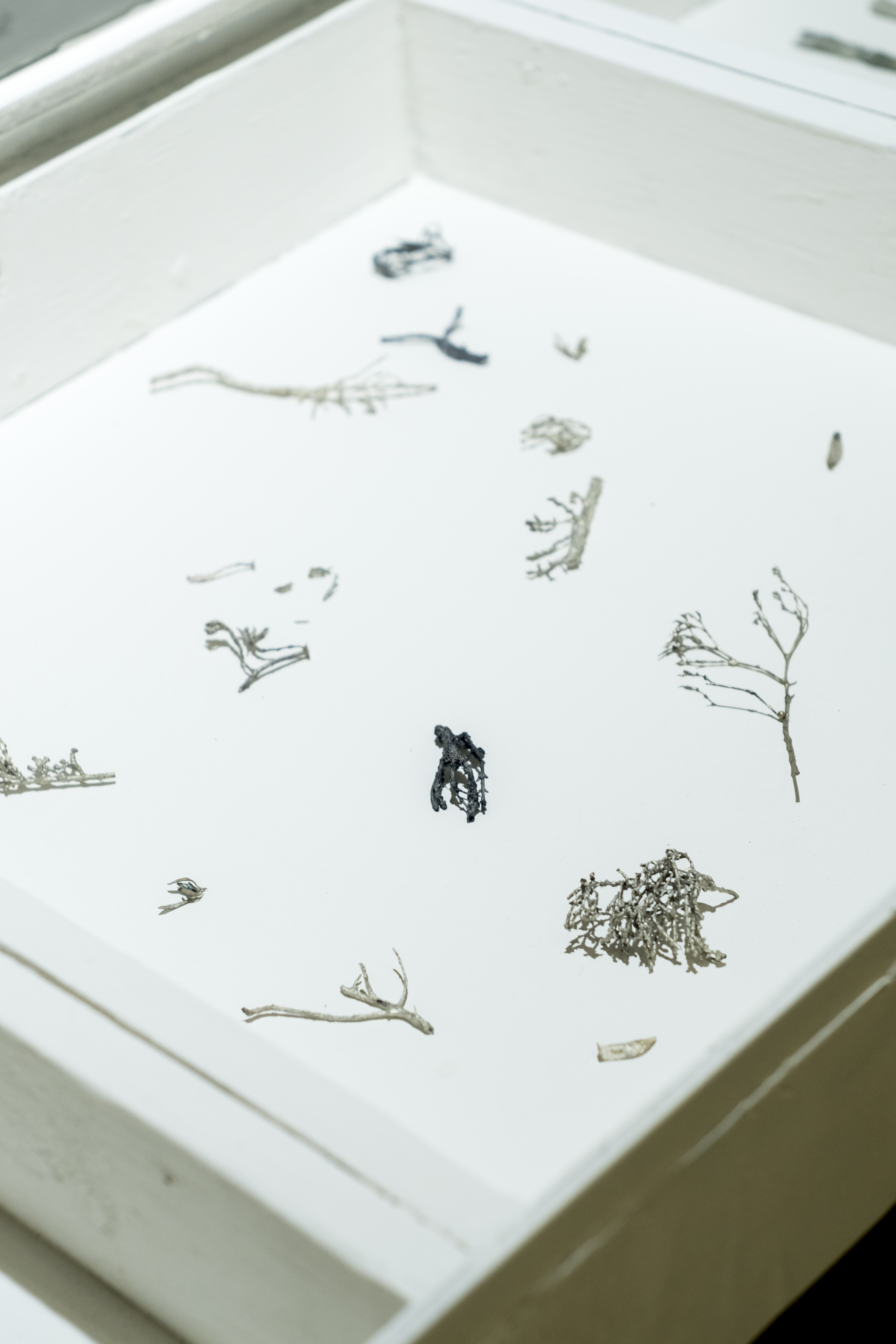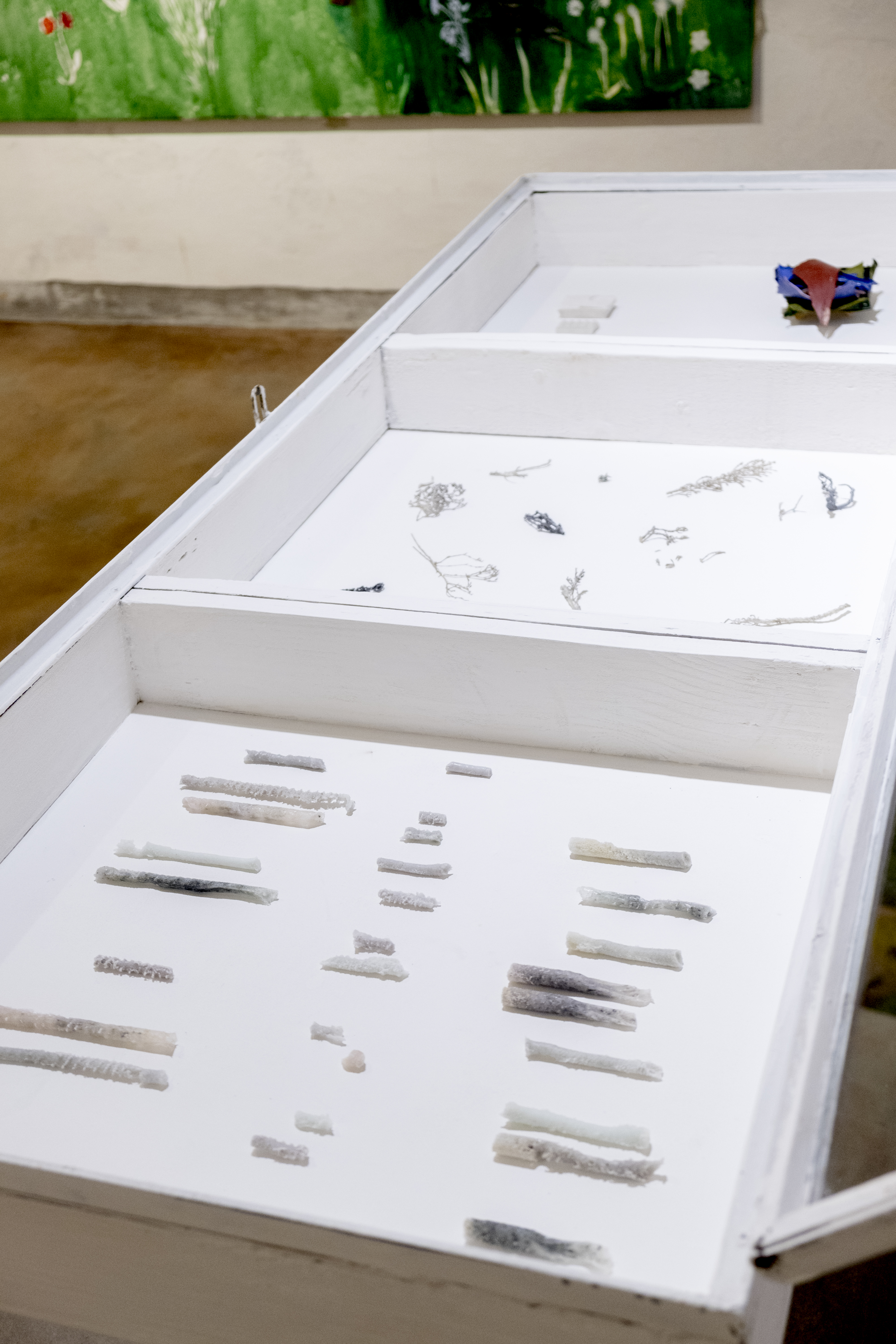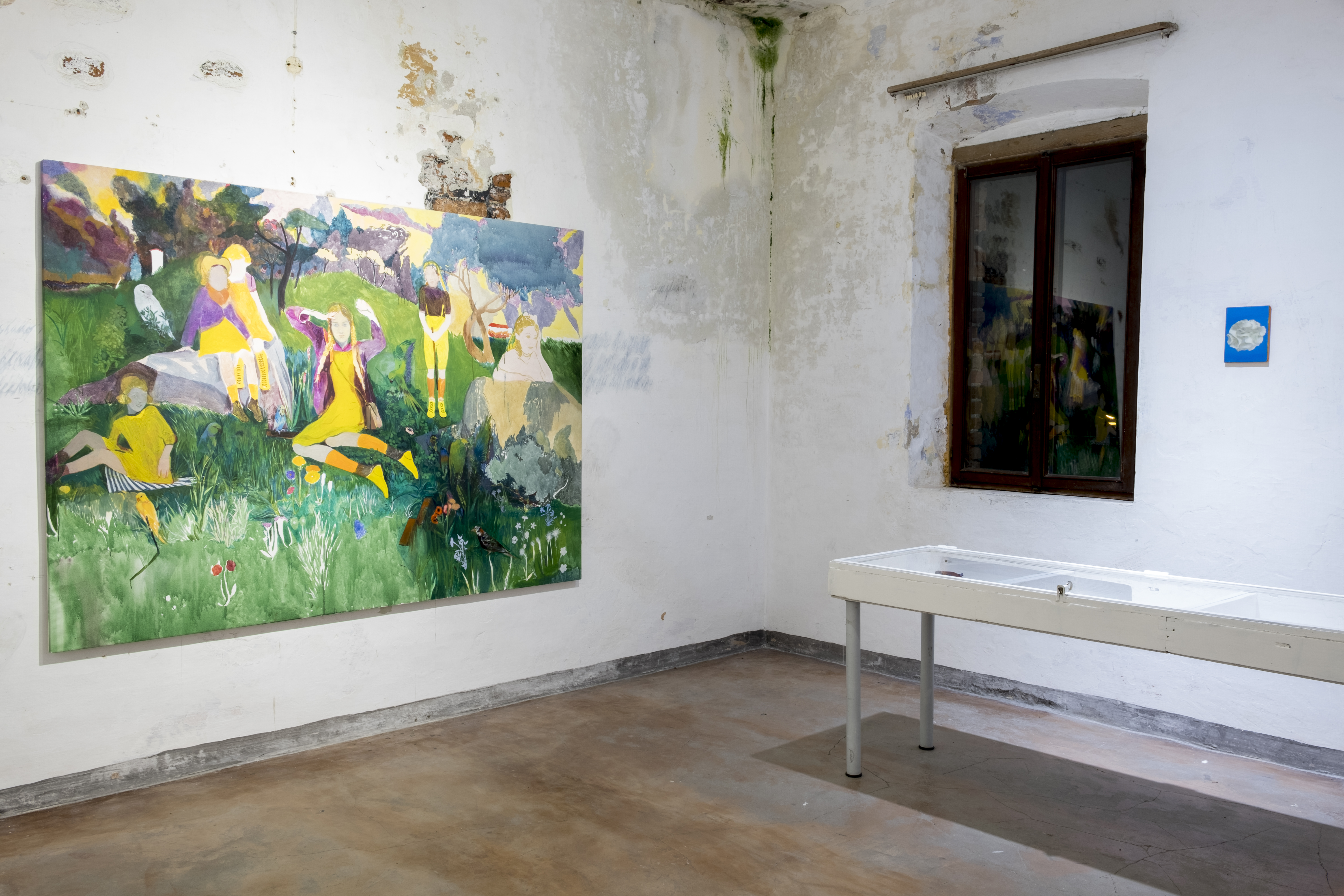 ---
08/06/2019
Barena Primavera-Estate

2019 June 8
Certosa Island, Venice IT.
Workshop in collaboration with the artist duo Barena Bianca (Fabio Cavallari, Pietro Consolandi).
Barena Primavera-Estate from Barena Bianca on Vimeo.


Barena Primavera-Estate è stato un workshop tenutosi in occasione del World's Ocean Day in cui 20 ragazzi Veneziani hanno riciclato vecchie magliette, sul punto di essere abbandonate, per diventare simboli viventi della Laguna.
Ogni ragazzo ha composto la propria immagine sulla tavoletta d'argilla prima di stamparla sulla maglietta, usando piante e fiori delle Barene, dando vita a un'interpretazione personale dell'ecosistema della Laguna. Il video, attraverso la voce di Francesco Da Mosto - architetto, storico e presentatore della BBC - che accompagna immagini tratte dal workshop e dall'esplorazione delle Barene di Campalto, imita di proposito lo stile di una pubblicità che non desidera vendere nulla. Piuttosto, il "mock-mercial" vuole incoraggiare ad adottare una serie di ideali necessari a contrastare la spirale negativa dell'ecosistema veneziano, in cui tanto la popolazione residente quanto la presenza di Barene è declinata del 70% nell'arco dell'ultimo secolo.
Ognuno di noi può essere una Barena.

Barena Bianca


Barena Primavera-Estate was a workshop held in occasion of the World's Ocean Day in which 20 Venetian kids recycled old shirts, about to be abandoned, in order to become living symbols of the Lagoon. Each kid composed his own image on the clay tablet before stamping it on the shirt, using plants and flowers from the Barene, giving life to a personal interpretation of the Lagoon's ecosystem. The video, through the voice of Francesco Da Mosto - Venetian architect, historian and BBC presenter - that accompanies images from the workshop and the exploration of the Barene of Campalto, purposely mocks the style of a commercial that does not seek to sell anything. Rather, the "mock-mercial" strives to encourage to adopt a set of ideals necessary in order to tackle the downwards spiral of the Venetian ecosystem, in which both the resident population and the amount of Barene declined of about 70% during the last century.
Each of us can be a Barena.

Barena Bianca



---
27/04/2019
Photo credits: Špela Volčič.
Testo del curatore / Curator's script


Come in fisica una particella cambia stato energetico e, con un salto, accede al superiore, così, nel lavoro di Giorgia Cereda, da vasti sotto-mondi di rappresentazioni, alcune immagini salgono d'un balzo allo stato eccitato di opera d'arte.
Raffigurazioni di ordinaria appariscenza, tra il feticcio, il souvenir, l'amuleto, l'oggetto rituale – che incarnano tensioni animistiche o propiziatorie, o la pulsione alla collezione e l'attaccamento dei fruitori privati – si fanno disegno e pittura.
Ma, nell'opera, la vitalità basata sull'arbitraria attribuzione di valore o la partecipazione periferica dell'oggetto originale a situazioni storiche, biografiche o a narrazioni più rilevanti, si presenta con un senso d'assenza, di raffreddamento, di quanto è rappresentato: la fissazione del vivente con materiali inorganici, l'esaltazione di un'esistenza che appare già simulata nell'originale.
Riverbero delle antiche terrecotte sacre dei compianti e della tradizione plastica delle Via Crucis barocche, le drammatiche statue popolari da presepe napoletane – sotto forma animale o di personaggi marginali – ritratte qui come soggetti viventi, ci spiazzano; gli imperscrutabili oggetti di varia natura, accumulati da una nonna e divisi fra le figlie, nei disegni dal tratto aereo, assoluto, di apparizione, che ne alleggeriscono la fattura, ritrovano una loro unità, la propria aura, come in un'ambra che ne cristallizzi la vita; con le fusioni metalliche ottenute da calchi di piante selvatiche o da campioni di studio di quelle a rischio, protette, delle barene – penetrando la nebbia visiva dell'assuefazione al paesaggio di cui sono protagoniste ignorate – se ne restituiscono le fragili sembianze in forme nuove, stabili e nobili, e a loro modo già fossili.
L'indagine contestuale e il fascino per l'ossessivo, l'animato, l'amore per il residuale, hanno – nell'opera – un ironico sapore alla Richter.
Amerigo Nutolo
--
In the same way that a particle changes energy level in physics, so too, in the work of Giorgia Cereda, from vast sub-worlds of representations, some images spring, leaping to the excited state of artwork.
Ordinarily flashy depictions, between the fetish, the memento, the amulet and the ritual object - which embody animistic or propitiatory tensions, or the impulse of private collectors, the attachment of their owner - they become drawing and painting.
But, in the artwork, the vitality based on the arbitrary attribution of value, or on the peripheral participation of the original object to historical, biographical or more relevant narratives, is given back with a sense of absence, of cooling: trying to fix the living with inorganic materials, the artist brings out an existence that already appears simulated in the original.
As reverberations of the ancient sacred terracottas of the Lamentations, and counterparts of the plastic tradition of the Baroque Via Crucis, the popular dramatic statues of Neapolitan nativity scenes - animals or marginal characters - are unexpectedly portrayed as living subjects; the inscrutable objects of varying nature, accumulated by a grandmother and divided between the daughters, in the airy, absolute appearance of the drawings - that lighten their original shapes - rediscover their unity, their aura, as in an amber stones where life is crystallised: with the metal castings obtained from casts of wild plants, botanical samples of those at risk, protected, indigeneous to the "Barena" salt-marsh - Giorgia Cereda penetrates the visual fog of habituation to the landscape of which they are silent protagonists - and returns us their fragility in new forms, stable and noble, in their own way already fossils.
The contextual inquiry and the fascination for the obsessive, the animated, the love for the residual, have - in Cereda's work - an ironic taste in the vein of Richter.

Amerigo Nutolo
2020 Feb 10 - Mar 31

San Marco Gallery, Fondazione Bevilacqua La Masa, Venice IT.
Curated by Stefano Coletto.


© 2020 Giorgia Agnese Cereda